Brown Butter Banana Bread
Brown Butter Banana Bread
February 16, 2018
Welcome back to Brad & Butter! To those who celebrate the lunar calendar, Happy Chinese New Year! This year is the first time I'm spending the New Year away from my family, and I have to admit that I felt a tad bit lonesome. However, I was still able to find a sense of belonging with my friends and with the greater Cornell Community.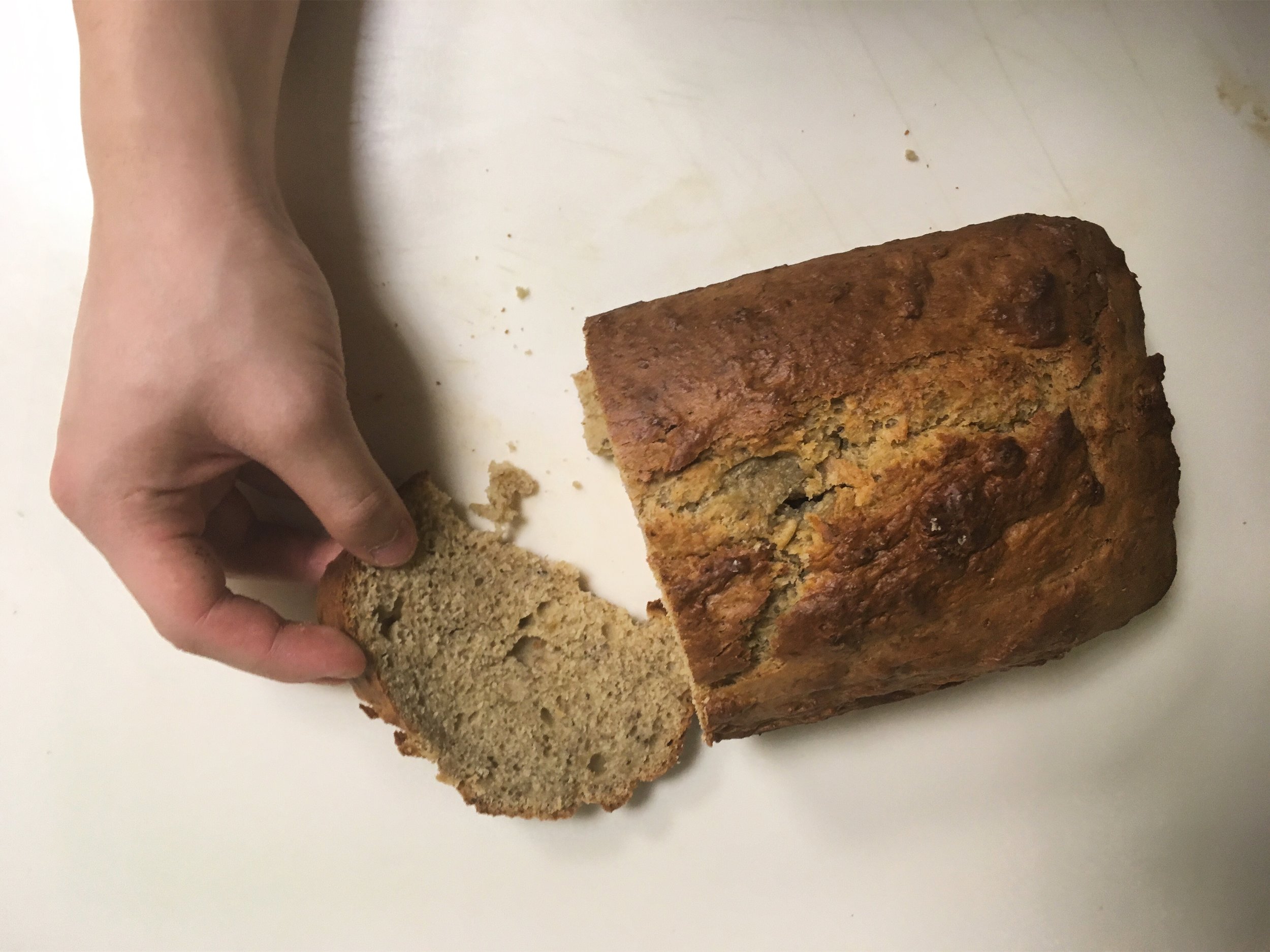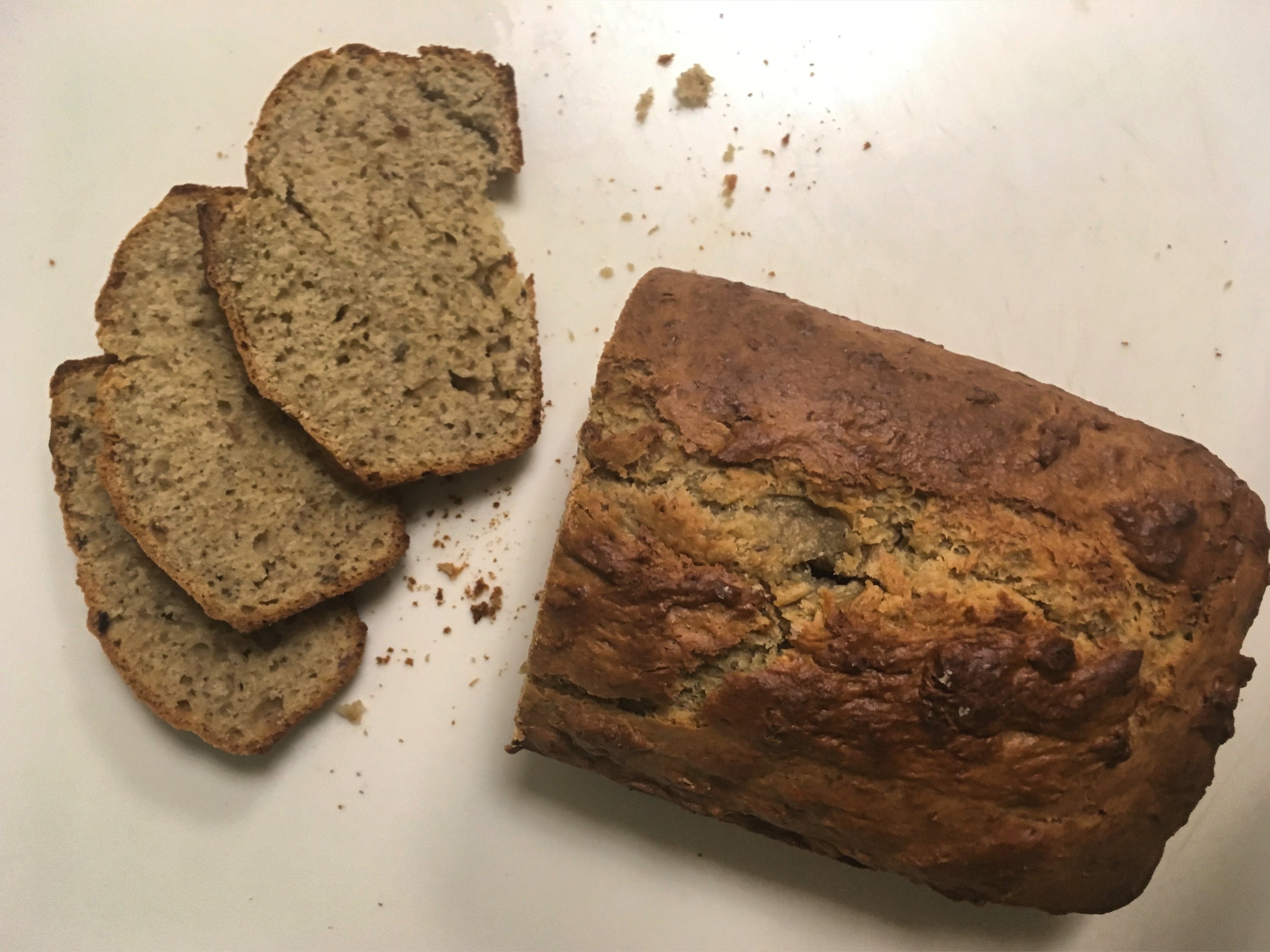 The Cornell chapter of the Chinese Students and Scholars Association put on a heartwarming show that reminded me of all the small festivities of Chinese New Year back at home. Yet, nothing will be the same as walking into my grandmother's apartment to simply celebrate and appreciate family, friends, and the year behind us. To all my relatives, if you are reading this, I love and miss you all very, very much. 新年快乐!
For those who don't celebrate the Chinese New Year, I'm sure there are certain days in which you will miss your family terribly for whatever reason. I hope this can serve as a reminder to express appreciation and love to those who are your biggest support systems. I would not have made it this far with the support of my parents, my brother, and my friends. You know who you are.
Banana bread is the ultimate comfort food. To me, there is nothing that says home like a good, moist (sorry) slice of banana bread. This version contains another depth of flavor from the brown butter and caramelized bananas. Not only does the nuttiness complement the sweetness of the bananas, but it also makes the cake extremely tender. If you're missing home, feeling lonely, or just simply want a damn good slice of banana bread, try this recipe out! I wish everyone a fantastic weekend, and a bountiful new year ahead of us!
Cheers,
Bradley
Ingredients
For the caramelized bananas
3 ripe bananas

1/3 cup of light brown sugar

2 tbsp. of butter
For the banana bread
3 caramelized bananas
1/2 cup of granulated sugar
1+3/4 cup of all purpose flour
3 tsp of baking powder
1 tsp of salt
2 eggs
1/2 cup of milk
2 tbsp. of butter, browned
Caramelized Bananas
Slice the bananas in half length-wise AND width-wise.

In a large bowl, coat the bananas with the brown sugar.

Melt the butter in a saucepan and add the bananas. Cook for approximately 3-4 minutes, or until the bananas begin to brown and caramelize. Flip the bananas and continue cooking on the other side.

Once caramelized, transfer the bananas and the residual butter into a large mixing bowl.
Banana Bread
In a large mixing bowl, combine the bananas, granulated sugar, and browned butter. Mix until the bananas are viscous.

Mix in the eggs one at a time until incorporated.

Sift the flour, baking powder, and salt into the batter, mixing until just incorporated. Do not overmix.

Stir in the milk

Transfer the batter to a loaf tin and bake in a 180C/350F degree oven on the middle rack for approximately 50-55 minutes, rotating halfway through.

To test for doneness, lightly press the loaf and check to see whether it springs back. Alternatively, you can stick a toothpick in the middle to see if the batter is still runny.

Cool on a wire rack before serving. Enjoy!
Bradley Chen