Zoo Animal | Me Time
Zoo Animal | Me Time
September 2, 2018
Welcome! A new month means a new concept and this September, Brad & Butter will be focusing on "interlude". The dictionary definition of an interlude is 1) an intervening period of time, or 2) something performed during a theater intermission.
For me, the second definition is the one I resonate with. I grew up seeing lots of shows and concerts due to my mom's love for the arts. Thus, when I hear the interlude or intermission at a performance, I immediately break into relaxation mode, into "me time". This month will be all about that. I'll be sharing the things I do to relax, but also bakes and shakes that are inspired by the concept of time committed towards myself.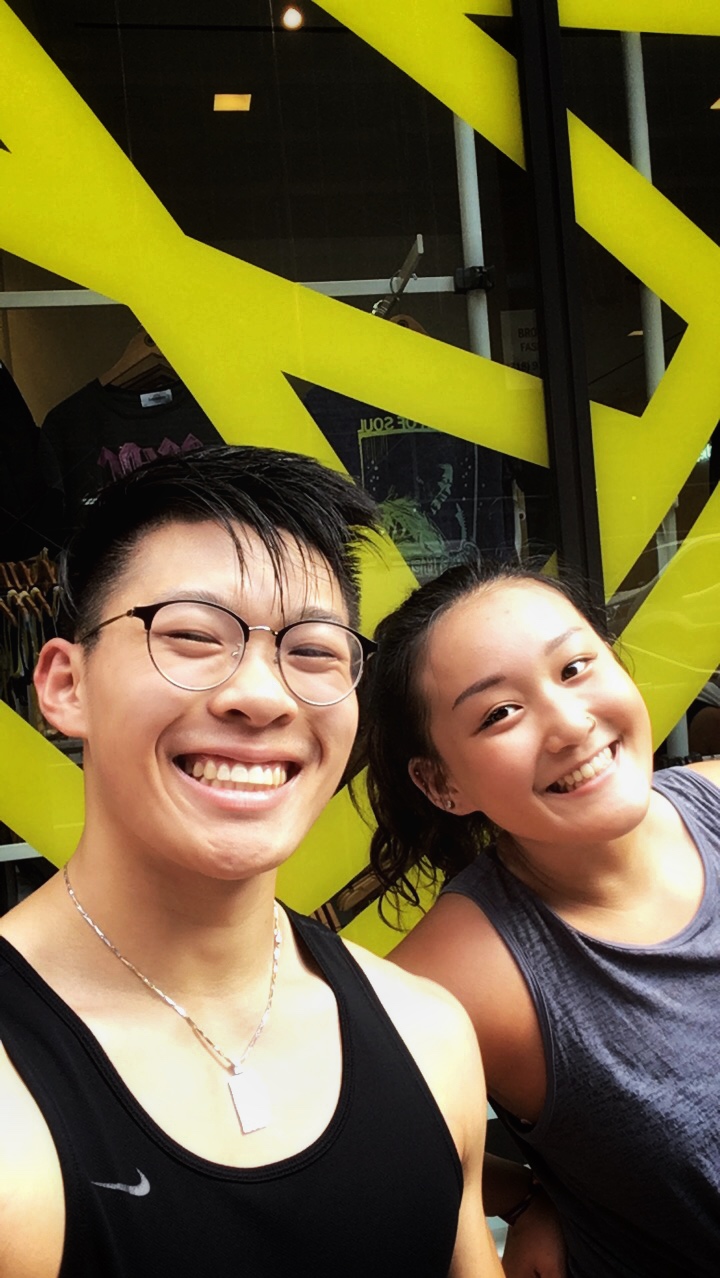 Furthermore, you may have noticed that this post does not have any bake or shake attached to the content. Although I'm always trying my best to post as often as I can, the fact that school is in session simply means I don't have the time to bake as much as I want. Thus, I'm going to aim to post at least twice a week with a focus on developing my lifestyle content. Have no worries though. Here on Brad & Butter, food & drink always come first. However, by nature, my blog is a lifestyle blog simply focused on food & drink. I want to share as much of my observations and experiences as my bakes and shakes, so expect see a lot more general content surrounding my life!
Party Animal in New York City
Some of you might notice that I'm not posting from my humble Ithaca dorm. I'm currently in NYC for Electric Zoo, an annual rave that attracts people from all over the globe. This year, the artist lineup is truly something special, including big names such as Martin Garrix and Tiesto. I'll be honest, I'm not much of a sucker for partying while at college. Not only am I underage, but "going out" to collegetown to scope out the potential parties that may or may not be lit is simply not worth my time. Maybe I've just been spoiled by Shanghai's amazing nightlife, but there are better things I can do on an Ithacan Saturday than cultivating the party animal in me.
This weekend has been one of the craziest weekend's of my life. And even though school JUST started, I think this was well-deserved and much-needed. Did I mention I needed some me time?
Typically, I would never make the impulsive decision of taking weekend trip to the city, but the right people were simply there at the right time to convince me. I figured that looking ahead, the blip in my routine is worth offsetting the stress to come. While I may regret my decision to keep my studies at bay later, I've got to say there is nothing like living in the present. If you have the time and disposable income to spend (which I kind of do but not really because lets be honest my parents are paying a HUGE sum for my education...which is a conversation for another day), I think you've pretty got all the reason to splurge on yourself from time to time.
Of course, I don't mean money should be spent as it comes. But at the same time, when the occasion does arise, don't feel afraid to treat yourself. And yes, treating yourself can mean different things to different people, but I believe that everyone derives happiness from being " pampered".
New York City Mini Guide to Fun & Relaxation
Of course, for travelers and tourists visiting the city, I think it's a loss if you don't pay a visit to the classic New York City sites. Yet, times are changing, and New York City has become so much more than just the Empire State Building and the Charging Bull. Check out the highlights and pinnacle of relaxation I experienced this weekend:
1) SoulCycle - Various Locations
Ready to get up and grind? Then spin class is definitely for you. It's no secret that spin classes have run rampant in New York City as one of the hottest fitness trends of the decade. The supportive atmosphere and creative design space will have you acclimated to the SoulCycle vibe in no time. If you're looking for a way to let loose in the club without the next-day repercussions, this venue is definitely for you.
2) Cha Cha Matcha - 373 Broome St, New York, NY 10013
In need of that morning cup AFTER your 9am spin class at the SoulCycle NOMD? Make a quick walk over to Cha Cha Matcha for a refreshing cup of latte made with coffee OR matcha! Although slightly pricey, the matcha flavor is definitely present and is a nice alternative to the classic cup. As I said before, treat yourself from time to time because this is definitely worth it.
3) Friedman's - 132 W 31st St, New York, NY 10001
New York City is not New York City without its plethora of brunch hubs. Located all around the city, these cute restaurants are perfect for gatherings with friends, family, or perhaps a to-be significant other. If you're game to check one out, I suggest heading to Koreatown for Friedman's. The brunch menu is a classic and features items such as chicken & waffles, steak & eggs, and fluffy blueberry pancakes. You really can't go wrong with this place.
4) BCD Tofu House - 5 W 32nd St, New York, NY 10001
If you're a Korean food junkie like me, BCD is your new home base. They serve real, authentic Korean fare ranging from street food such as Toppoki, stir fried rice cake, to table food such as KBBQ meats. No matter what your stomach is feeling, you won't go wrong with BCD. Plus, it's right next to Friedman's if that stack of pancakes just didn't do it for you ;)
There is simply so much to explore in the city, but just not enough time to see it all. Being in the city reinforced my desire to move to a big city post-graudation, and I can really see myself living it up in NYC. Of course, I am here for a music festival, but I think you'll find that I may be visiting the city more often in the future. Thank you New York...and see you soon :)
Outfit and Style Inspo
Raving is not just about the sweat, the constant jumping, and the ear-ringing music. Rave culture is just as focused on outfits and style as the actual festivities. Typically, I'd say my style is pretty generic. Lots of v-necks, slim jeans, tank tops, and...you get the gist of it. I rarely get the chance to express my creativity through my clothing, so I figured EZoo was the perfect chance to do so. It was time to release my inner party animal.
I'm not a fan of simply buying clothes as one-purpose props, and so I wanted to either consult my own closet or purchase clothing that I could wear on a daily basis. And considering New York's humidity these days, I didn't want to soak my clothes in sweat. I therefore decided to go for an all-natural style aka. going shirtless. But at the same time, I didn't want to do a basic shirtless outfit...and thus.....I bought suspenders!! Honestly they were such a cute addition to the outfit. Super simple color scheme, but very effective for adding a little flair to a shirtless outfit.
But of course, simply replicating this outfit isn't what styling is about isnt it? The fun that comes with styling is really from choosing and putting together your festival fashion. Finding your own style can be difficult and it may take time to figure out what makes you LOOK and FEEL the absolute best. While I'm not an extremely experienced fashionista, I can vouch from experience that my sense of fashion has definitely improved with more careful attention to the relationship between style and vibe. I'll be touching more upon style in the next few weeks, but I think mapping out your clothing choices based on your desired vibe is always a good place to start.
I hope this post inspired people to be creative about how they choose to spend their free time because relaxation is different for everyone. As I said before, I don't often party that much, but I took a chance and I had a really great time this weekend. If you have any questions about my experience at Electric Zoo, festival fashion, or just need someone to talk to, always feel free to reach out. Until next time!
Cheers,
Bradley
Bradley Chen